🦄 Getting You Ready for Your Due Diligence
Your round is progressing, things look good with a few investors and you're about to enter the dreaded phase of Due Diligence. Let's get you ready for it!
Welcome to the 42 new Fundraisedd people who have joined us since last Monday. If you're reading this but haven't subscribed yet, join the Fundraisedd community now by clicking this here button:
---
Howdy friends,
Welcome to this week's edition of Fundraisedd, the newsletter that tells you all you need to know about fundraising and startup finance.
A special hello to the new subscribers who have joined the Fundraisedd community over the last 7 days 🙋🏽. You are now over 300, and I'd like to thank you all for your support!
This week, we'll address an important topic for entrepreneurs and investors alike, namely "How to prepare for a due diligence?"
First, we'll look at what due diligence is, what does it entail, and how you should approach it. Second, we'll list the documents and information you need to get ready for the diligence to go smooth. Finally, we'll address how the stage of your round should impact the process.
So, without further ado, let's dive in!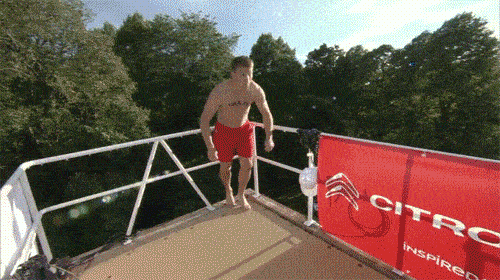 ---
Due Diligence: what is it?
Let's first turn to the almighty Google and see what we can learn there. The oracle of Mountain View tells us that due diligence is:
A comprehensive appraisal of a business undertaken by a prospective buyer, especially to establish its assets and liabilities and evaluate its commercial potential.
The definition above is focused on the financial and business aspects of the process, but it is not limited to these. In practice, due diligence also includes topics like HR, Legal, Health & Safety, Policy & Regulations, or Intellectual Property.
Basically, and in other words, due diligence is the process by which prospective buyers (in our case, buyers of equity, ie investors) ascertain the veracity of the claims you made during the first round of negotiations and try to uncover any undisclosed material item that could change their decision.
---
How should you approach it?
Fundraising is a process through which two entities get to know each other and decide whether they wanna walk together for a while or not. It's basically like dating. The process doesn't and shouldn't rely on you convincing an investor or trying all the sales tactics you know of to close the deal. You need to find investors whose values and your visions match yours to build a healthy relationship.
And what is the most important ingredient in a healthy relationship? Trust.
Once trust is established, there is no limit to how far the relationship will take you. But keep in mind that while it takes a long time to build trust, it takes only a second to break it.
Due diligence usually happens after you've met with investors a couple of times and discussed your company and your strategy quite a lot. Trust is already well on its way to being established by then, and the due diligence process should only be a formality.
Therefore, and this is crucial, you must approach due diligence with full transparency and in absolute good faith.
Whatever you might have hidden under the rug in the first meetings, get it out before due diligence starts!
Just like you shouldn't bring surprises to a board meeting, investors should have surprises awaiting them in your data room. No one will blame you for disclosing something in good faith; everyone will blame you for not doing it when it comes back and hits you in the face two years down the line.
Remember:
Due diligence isn't a way for investors to conduct industrial espionage. Ain't nobody got time for that.

Due diligence isn't a way to find the nitty-gritty and destroy your valuation (this might be a consequence of it, but if it happens, you could hardly be surprised, could you?).

Due diligence isn't done "because we've always done it." It serves an important business purpose.
Due diligence is fundamental to prove the investors that the trust they have in the company, and its founders, is justified. And if you've been forthright and transparent from day-1, due diligence will go without a hiccup.
---
How is it usually done?
Due diligence, thanks to technology, progress, and Google Drive, is nowadays a process that can be conducted remotely and asynchronously.
You basically need to provide your investors with what's called a Data Room. In the past (and still today), it used to be an actual room where you'd stick all your accounting binders, client contracts, legal documents,… and let the investors read trough the lot and xerox it to their fancy.
Nowadays, Google Drive (or Dropbox, or Notion) should do. Simply organise all the relevant documents in dedicated folders and add a "READ ME" that explains how to navigate your Drive.
---
Now that the basics are covered, let's look at the content. What documents do you need to prepare for your due diligence?
---
What documents do you need?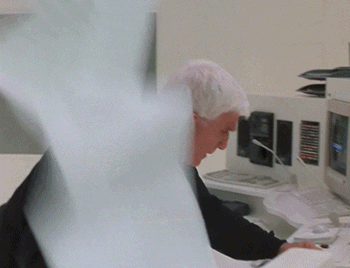 To help your investors navigate your data room, you should start by including, in your main folder, the following two documents:
A "READ ME" document detailing how to navigate your data room, containing links to the most important sections;

A Disclosure Letter, in which you will list all material items that investors should be aware of and that, hopefully, you have already discussed or mentioned beforehand. This document should include all pending litigations, issues with HR or H&S, known technical issues with your product,… Basically, this is your chance to set everything on the table before it's too late.
Then, prepare all your documents, including:
Fundraising documents
Start with a folder containing all the material you've shared with investors so far:
Your pitch deck;

Your financial projections;

Any other documents you might have shared.
Accounting documents
Then, open a folder in which you should put your accounting documents. This must include your:
Annual reports for the past years, including balance sheet, income statement, cash-flow statement, and relevant notes.

If you produce quarterly reports, add those too.

If your accounts are audited, add the auditors' reports.
You must then substantiate all the different sections of your report, which means you need to prove the current state of your:
Liquidities

Trade debtors

Accrued revenues / Deferred liabilities

Pre-paid items

Inventories

Fixed assets and amortisation policy

Foreseeable depreciations

Shareholder accounts (debtor or creditor)

Trade creditors

Accrued liabilities / Deferred revenues

Short-term financial debts

Long-term financial debts

Provisions

Equity (Cap table, ESOP & RSU plans, Warrants)

Off-balance-sheet items
Legal documents
Lawyers you have retained and their compensation

Important contracts

Past, present, or upcoming litigations

Terms of sales, Confidentiality Agreement, Terms of use,…
HR documents
Employment contracts

ESOP / RSU plans

Unpaid bonuses or salaries that might be off-balance-sheet

Internal policy memos

CVs and references of key people in the company

Past, present, or upcoming employee litigations

If applicable, any social charges/pension/insurance-related documentation
Internal policies
Health & Safety protocols

Diversity report (if you have it)
Ownership and administrative documents
Articles of association

Shareholders' agreement

Cap table (fully diluted)

Board minutes

AGM/EGM minutes
Technical documents
Code documentation

Product specifications

Production protocols

As applicable…
---
How things change based on your company's development stage
This list above, while long, is certainly non-exhaustive, but I hope it provides you with a workable basis to prepare for your own due diligence.
You need to note, however, that based on:
The nature of your product

Your geographical location

Your local legal and accounting practices

Your business model
You might need other documents or not need some. This is a situation where your best judgement, and the requirements of your investors, will dictate what you put in your data room and the level of detail that is required.
Usually, for a pre-seed or seed round, the due diligence will be minimal and mostly focused on your business model assumptions, your existing traction, and yourselves as founders. At this stage, fundraising is a character-driven story and nobody wants to spend weeks sifting through a data room (assuming you'd have enough data for weeks of reading at this stage, which you definitely wouldn't).
For later-stage rounds, the process will become evermore thorough. Of course, if you keep on working with the same investors, it will make the process easier and shorter. But anytime you'll bring new people on board, expect more data requirements and more details to be provided.
As your operations grow and expand, so will the complexity of your business and the length of any due diligence into it. Assuming you have proper processes in place to manage your company, preparing for due diligence should be easier than it looks.
---
I'd love to hear your experiences with and points-of-view on due diligence, so please, share your comments!
In the meantime, wishing you all a great week,
Best,
Nicolas
---
Suggested Reading
7 Essential Tools to Manage A Fully Remote Team - By yours truly
The Market Curve - By Mike Vernal, Sequoia
What Fundraising Truly is About - By yours truly
The New VCs: Revenue-Based Versus Shared Earnings - By Tristan Pollock